NYTimes
2017
A comprehensive redesign of the homepage coinciding with a change in how we choose and promote stories. Just a preview, more comprehensive writeup to come.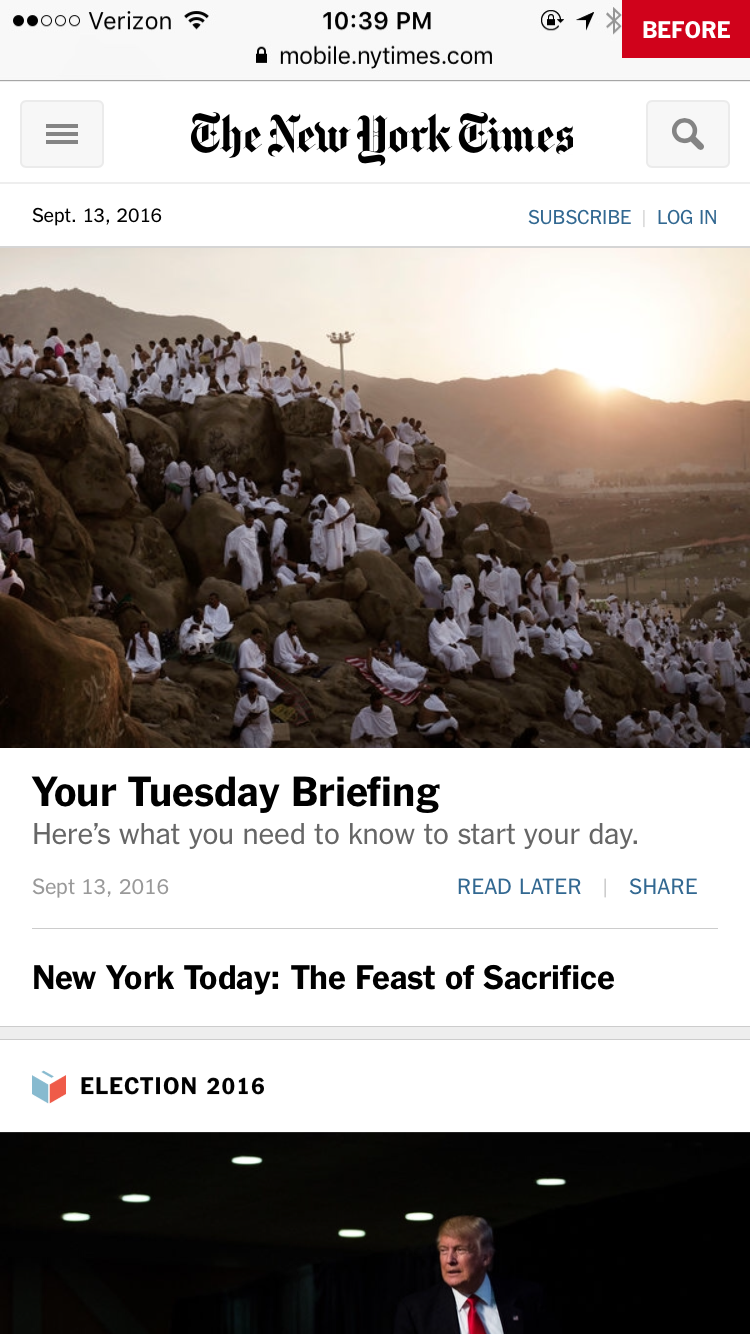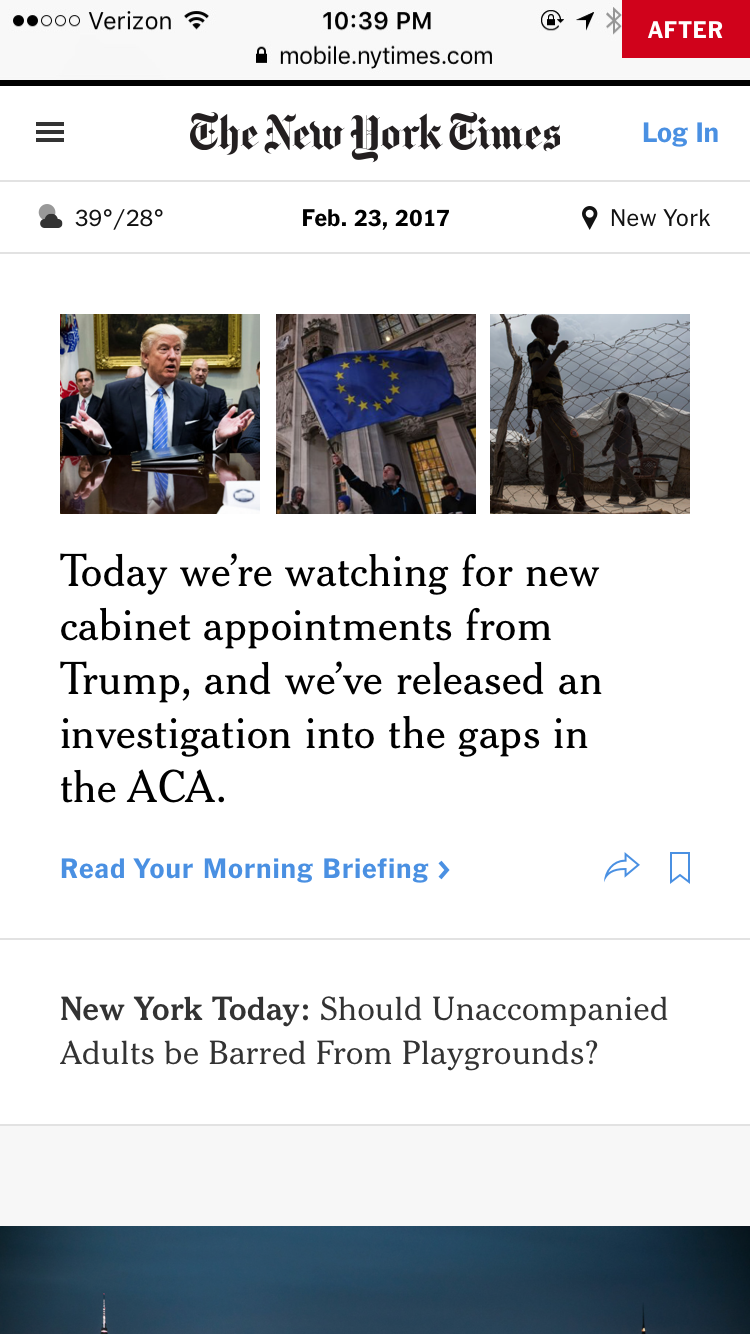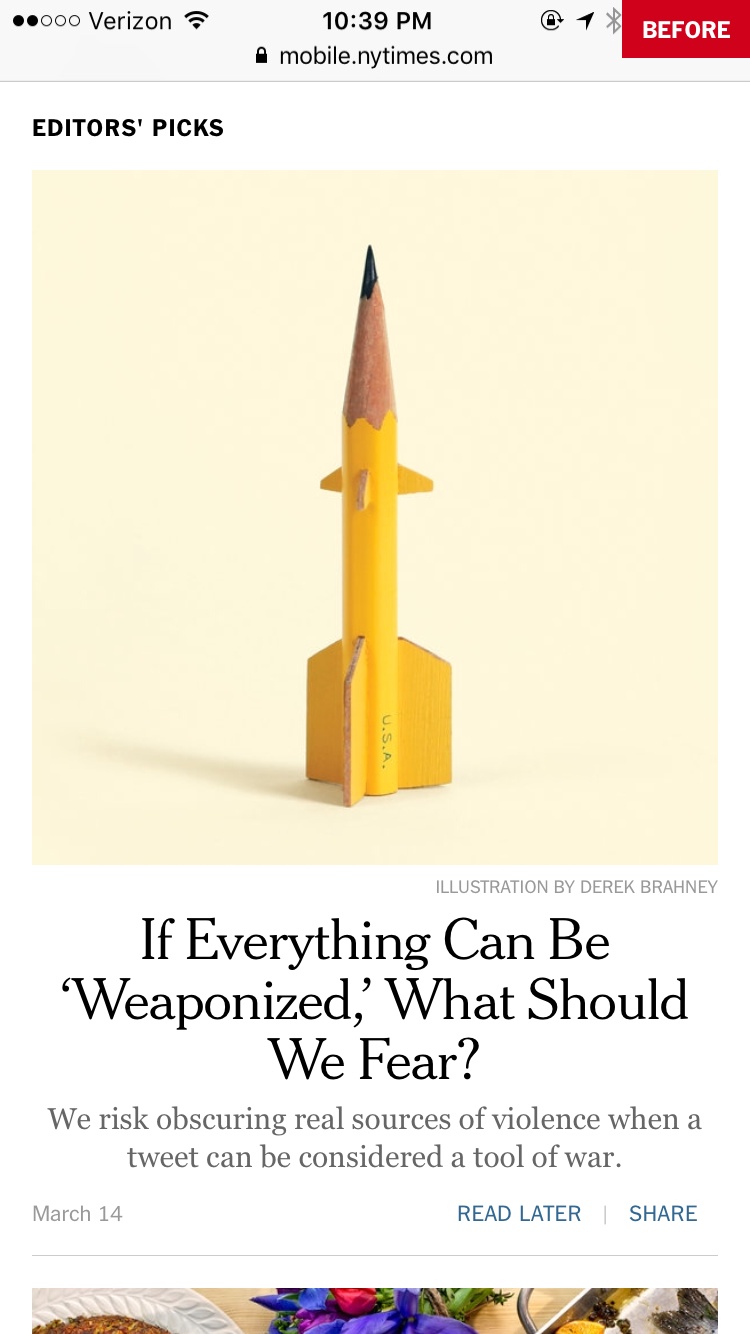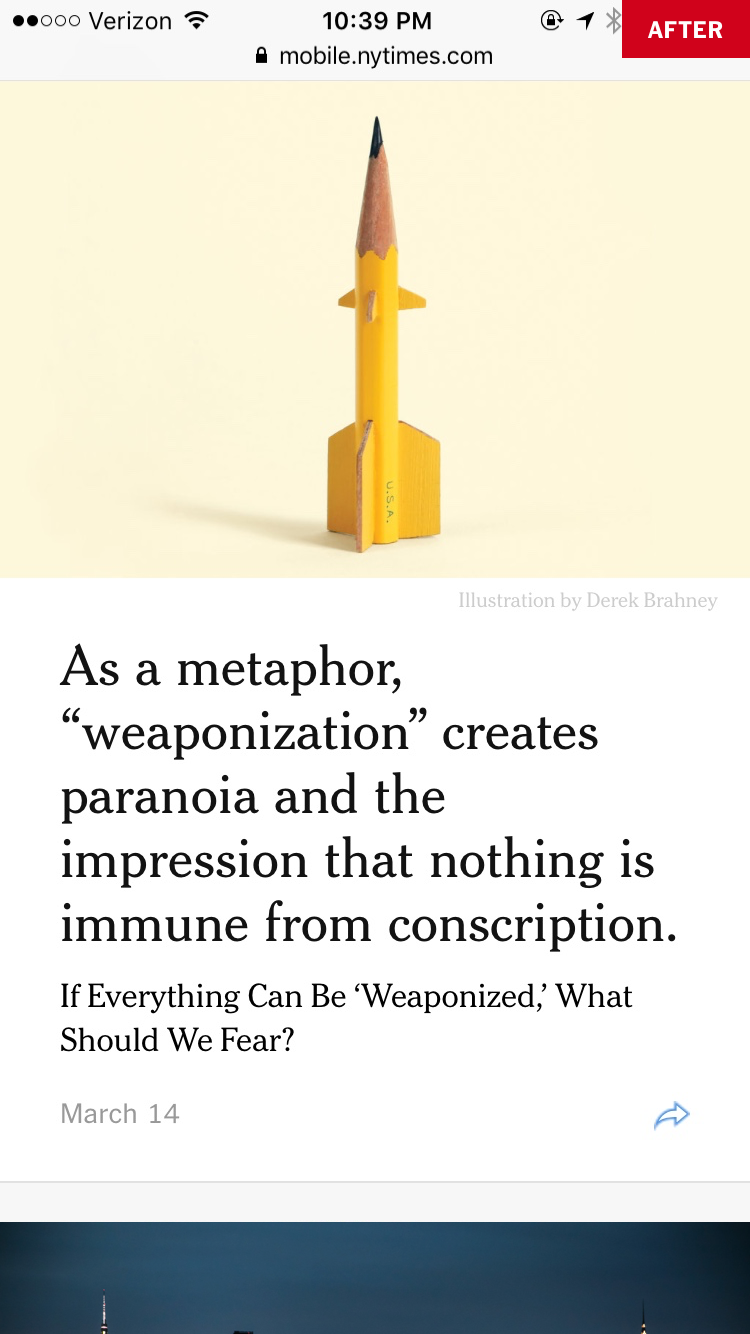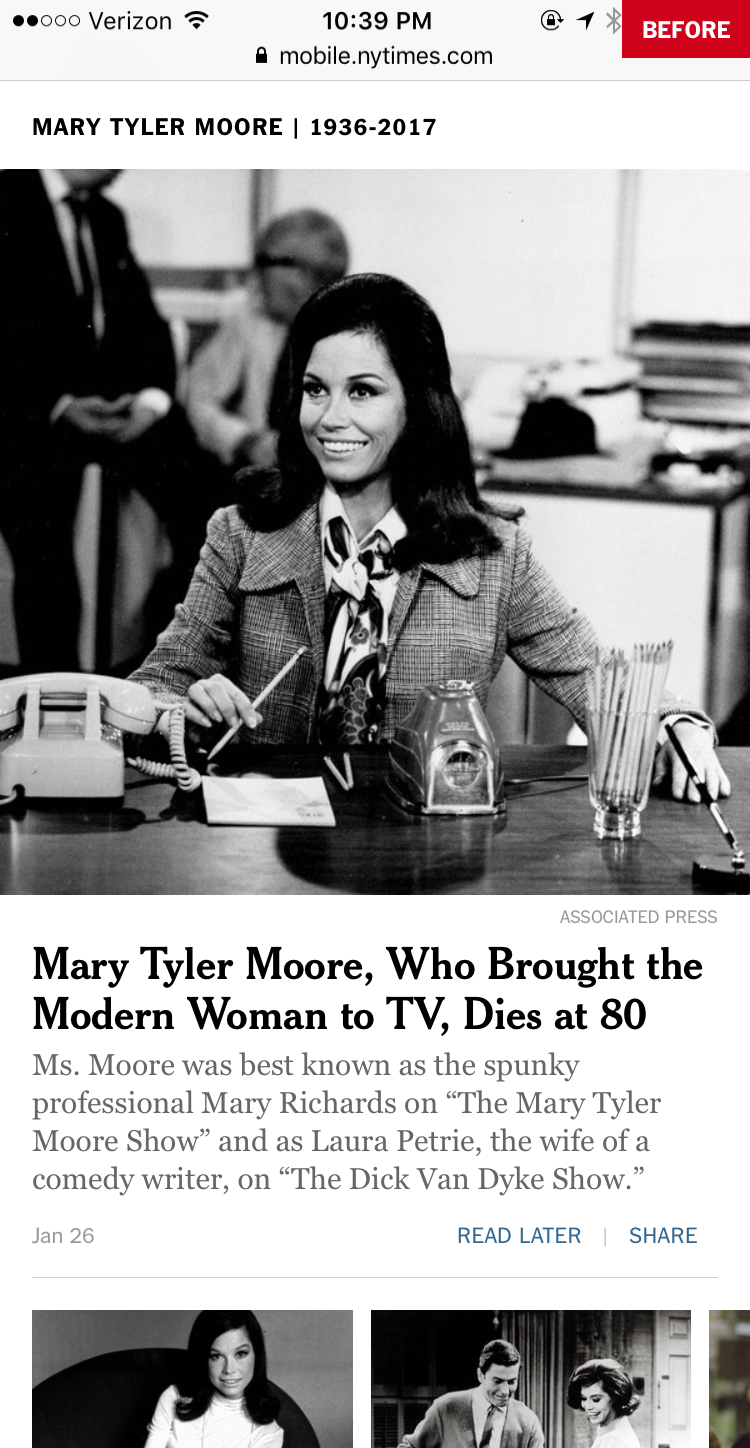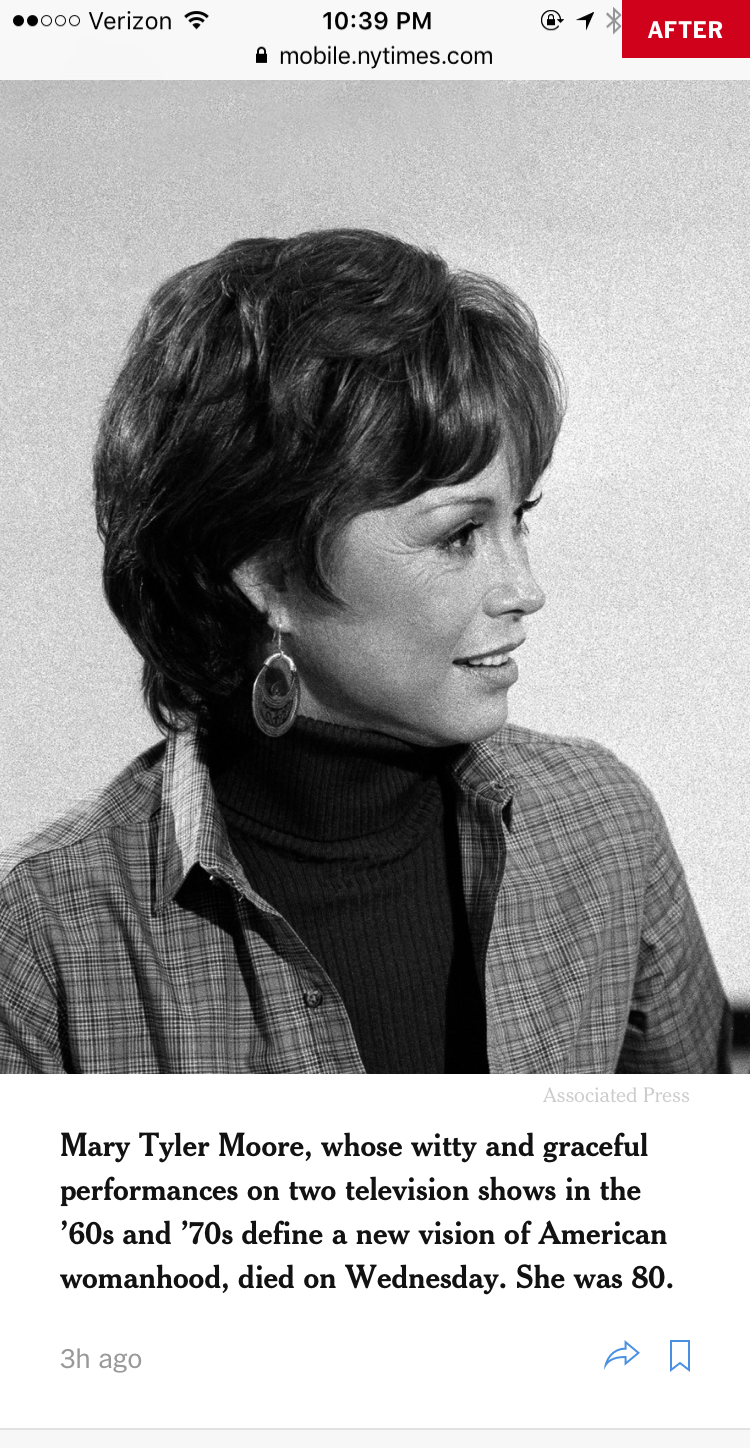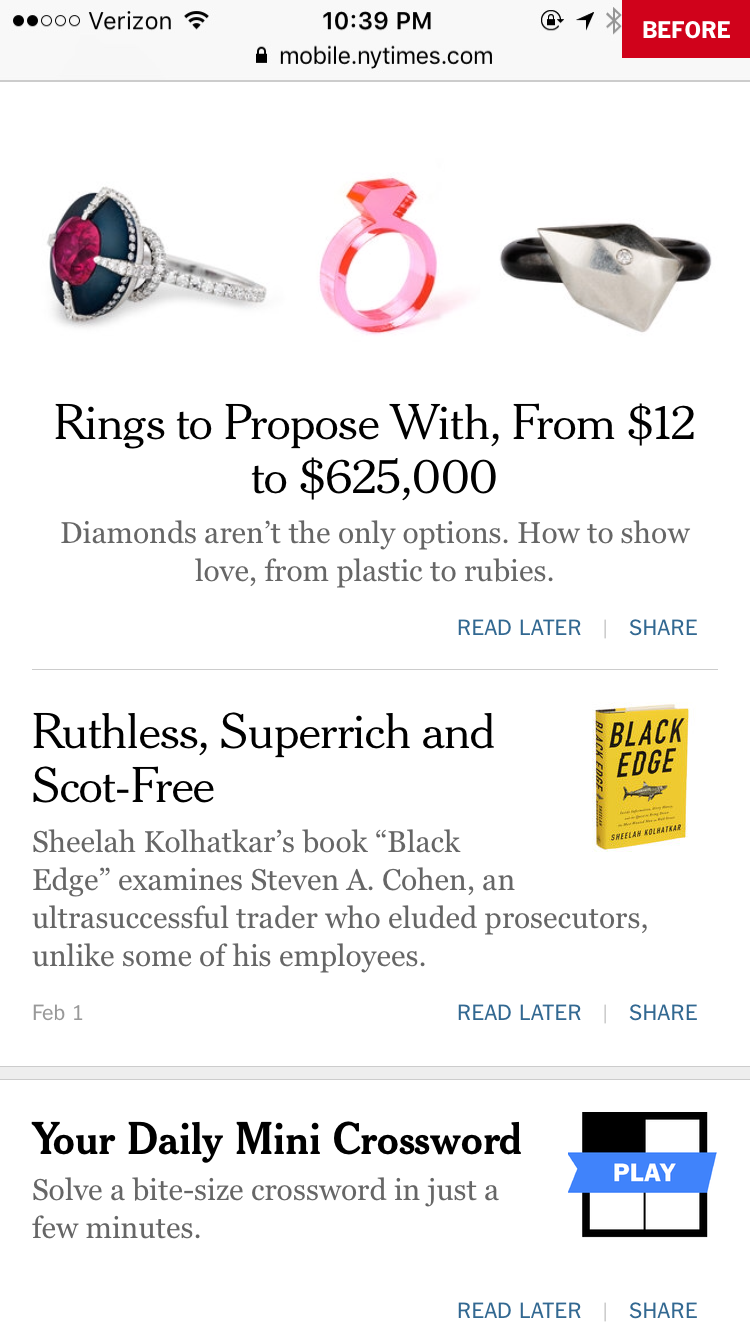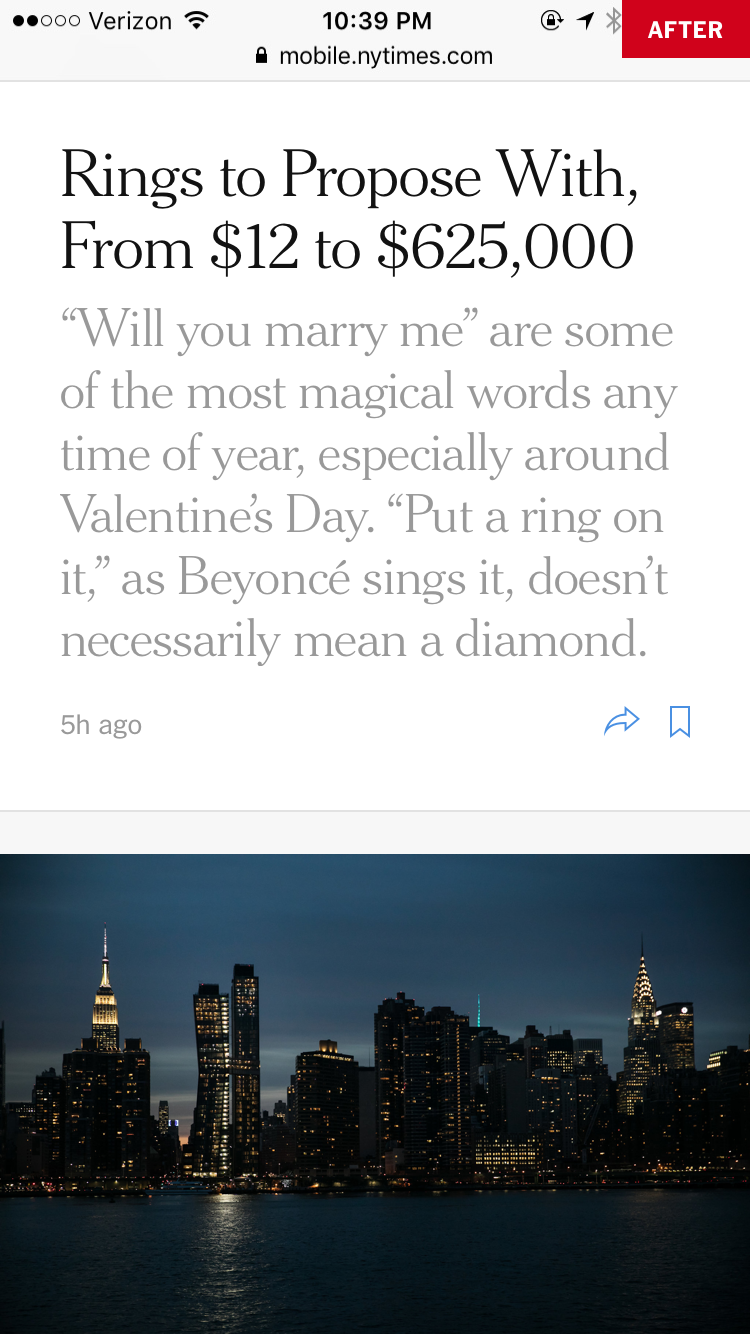 Joshua Slater
2017
Site design for Trinity Church conductor Joshua Slater.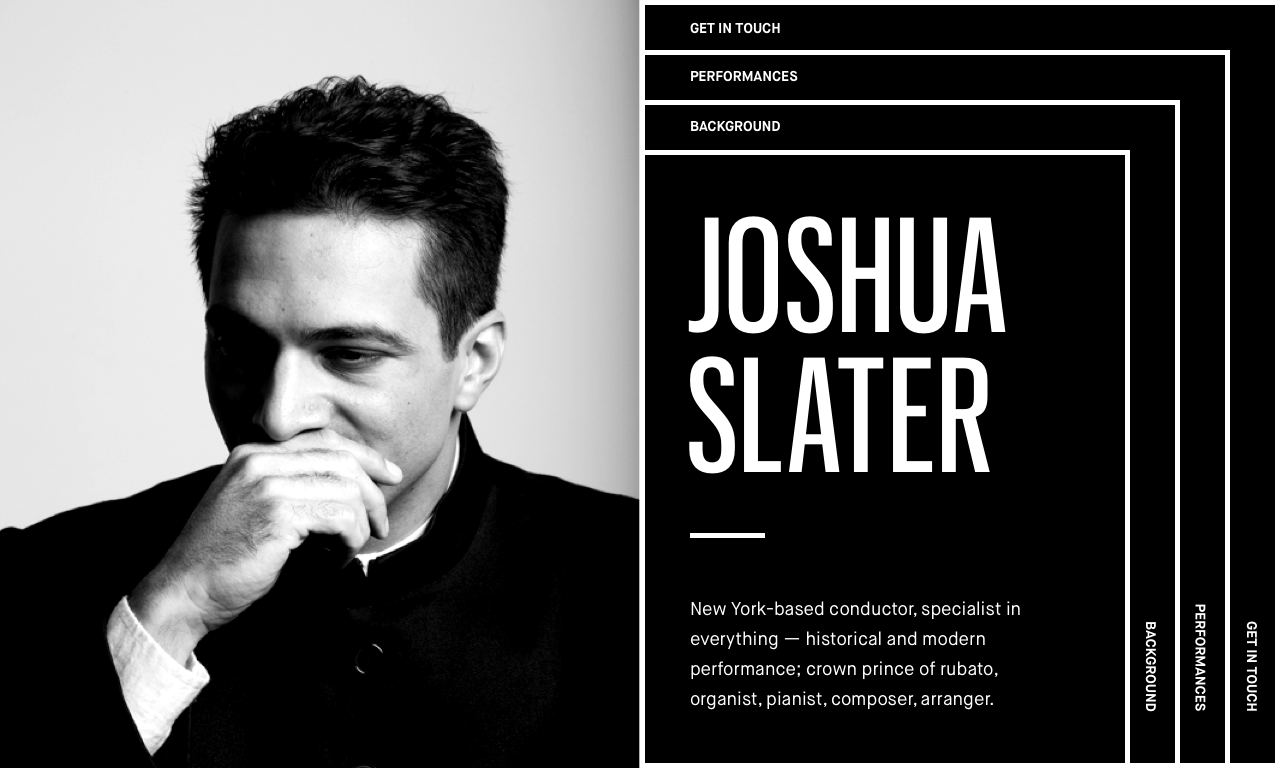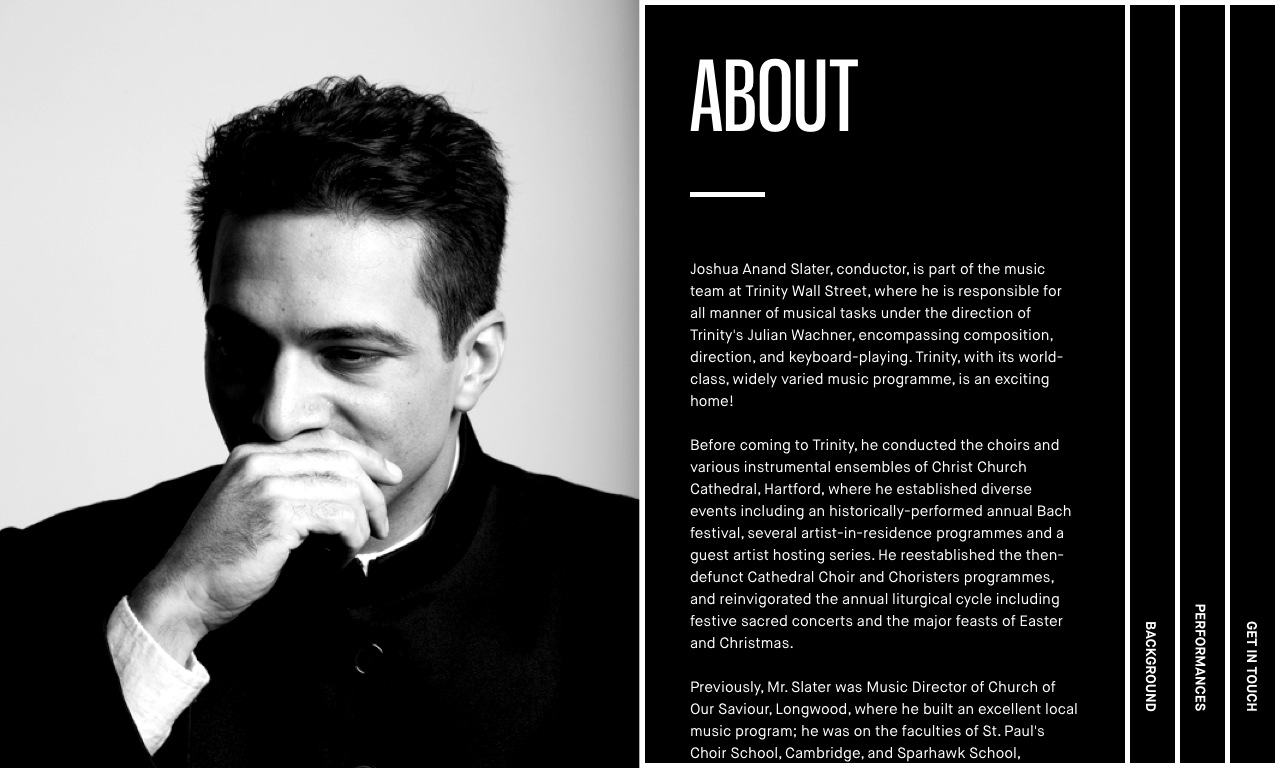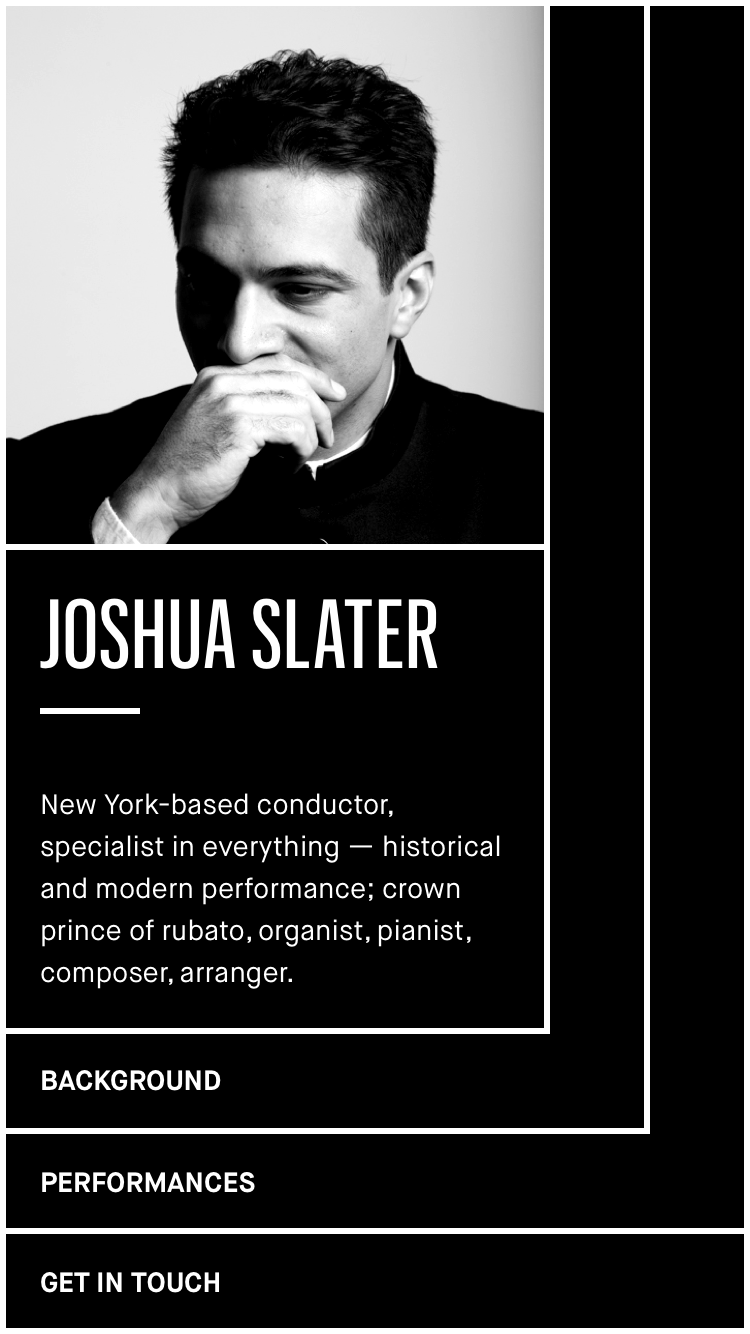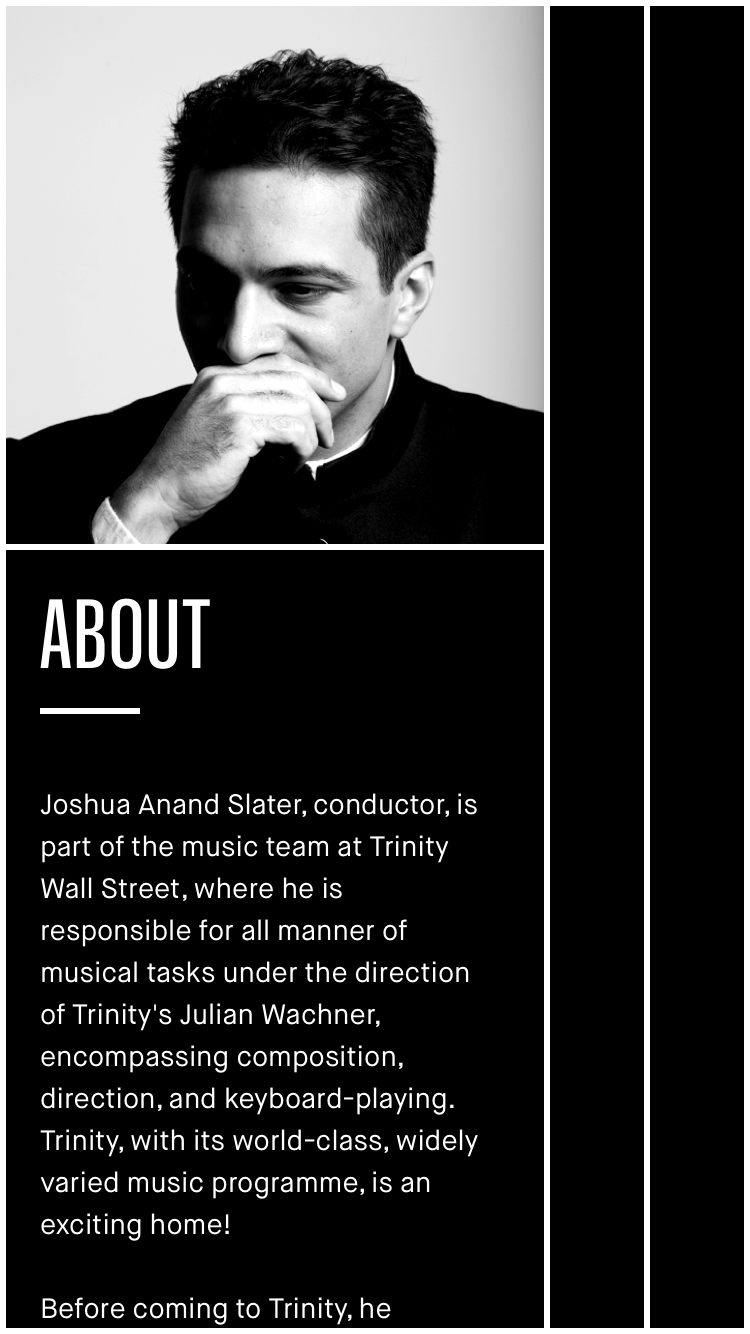 Jacqueline Leclair
2017
Website for Jacqueline Leclair, who is one of the top oboeists in the music world. She's also a professor at McGill University, so in addition to listing past performances there's also space for educational materials and tutorials.
Typographics
2015
Typographics is a week-long series of lectures, workshops, and parties organized each year for designers and typographers. For 2016, they commissioned a set of interviews with key speakers. I worked on the editorial design for the one with Barbara Glauber, the imaginative and versatile principal of Heavy Meta. The interview was conducted by Justin Zhuang.